Royan Institute is a pioneer in Reproductive Medicine, Stem Cells, and Biotechnology and has a special place in promoting the country's knowledge and scientific progress at the domestic and international levels. It is not only the goal and vision of the managers, specialists, researchers, and personnel of Royan Institute, but also one of the goals of the blessed life of Dr. Saeed Kazemi Ashtiani (the late founder of Royan Research Institute), and we undoubtedly consider it our duty to fulfill a part of this significant mission.
International Journal of Fertility & Sterility (Volume 18, Issue 1, Jan-March 2024) was published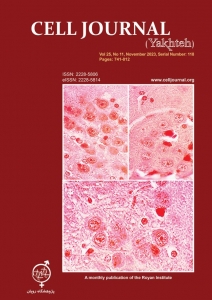 The current issue of the Cell Journal (Yakhteh) (Volume 25, Issue 11, November 2023), was published.